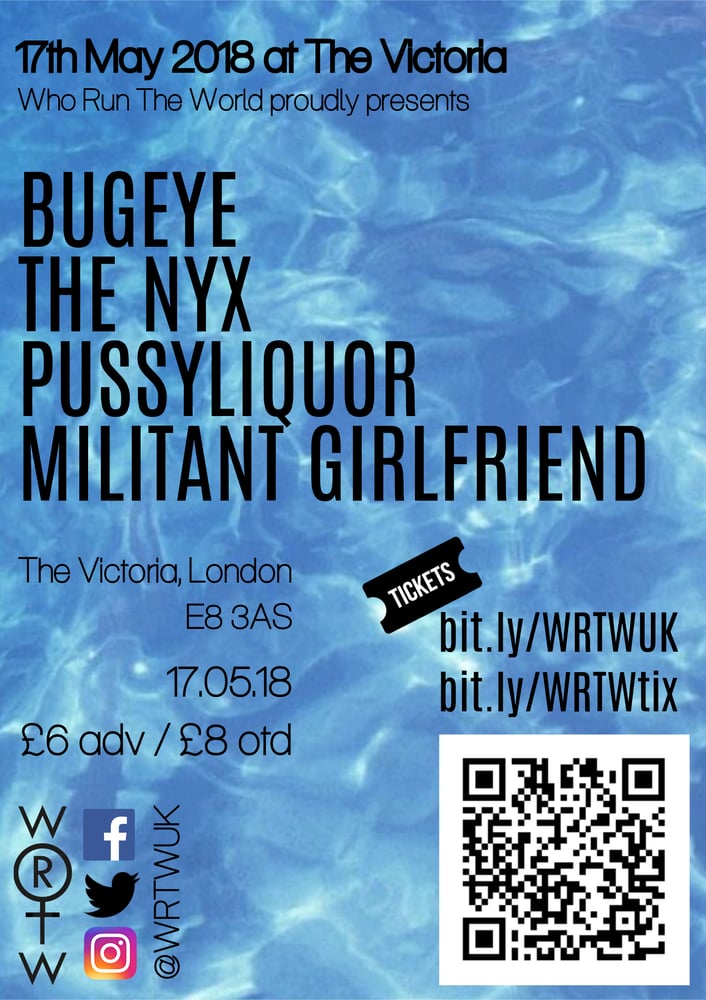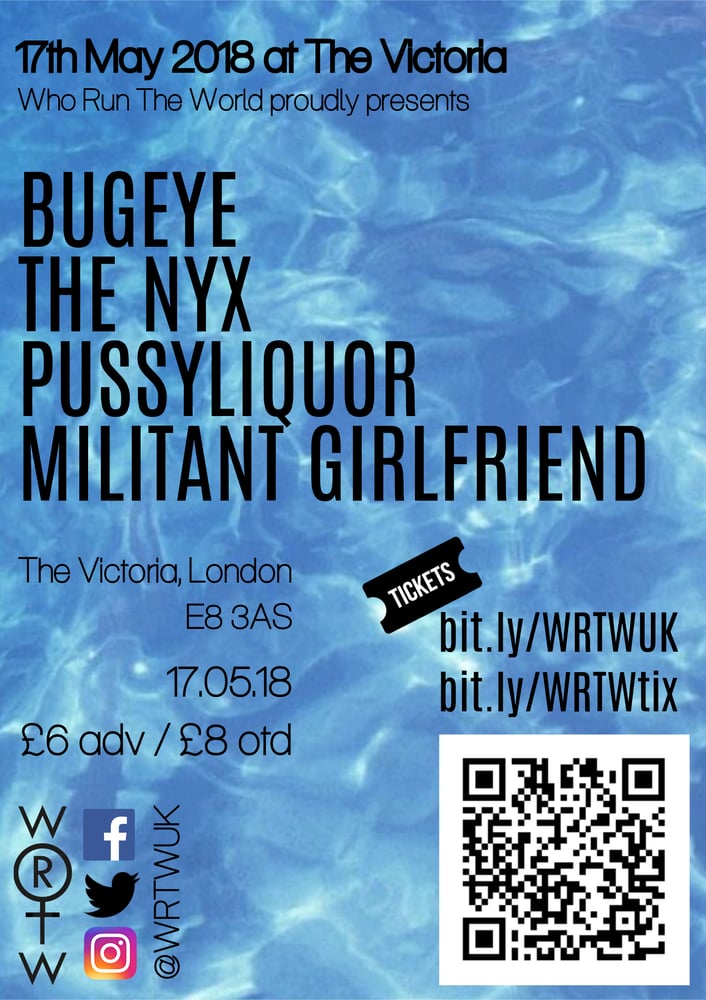 WRTW at The Victoria
£6.00 / On Sale
17.05.18
Because who doesn't want a new bi-monthly band night at The Victoria?
£6 ADV / £8 OTD
LINE UP
Bugeye
https://www.facebook.com/bugeyemusic
If Debbie Harry, Jimi Hendrix, Kate Bush, & Keith Moon had been kidnapped by vegan aliens & bred, sometimes being tortured with hot poky things, in the pursuit of the ultimate rock & roll sound, the result may have sounded a little like this.
The Nyx
https://www.facebook.com/TheNyxBand
PUSSYLIQUOR
https://www.facebook.com/pxssyliqxor
♥we are PUSSYLIQUOR♥
all girl punk band based in Brighton
pure uncensored female rage
putting the amp in tampon, raising estrogen levels wherever we go♥
Militant Girlfriend
https://www.facebook.com/MilitantGirlfriend
Militant Girlfriend are barmaids, best friends, and a queer as fuck pop punk band from South East London.