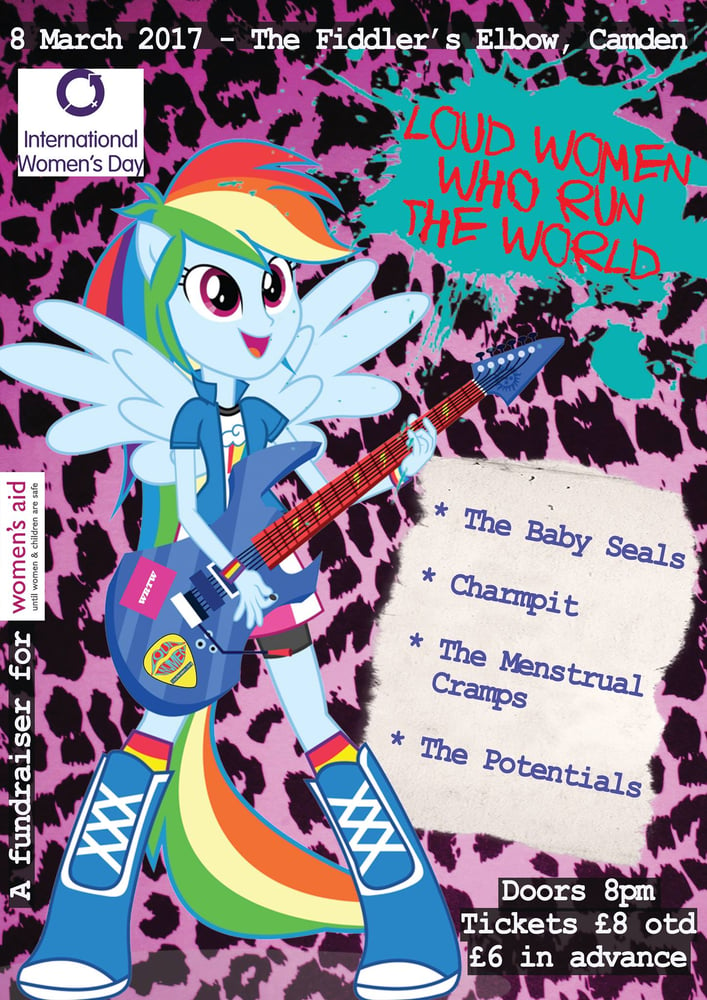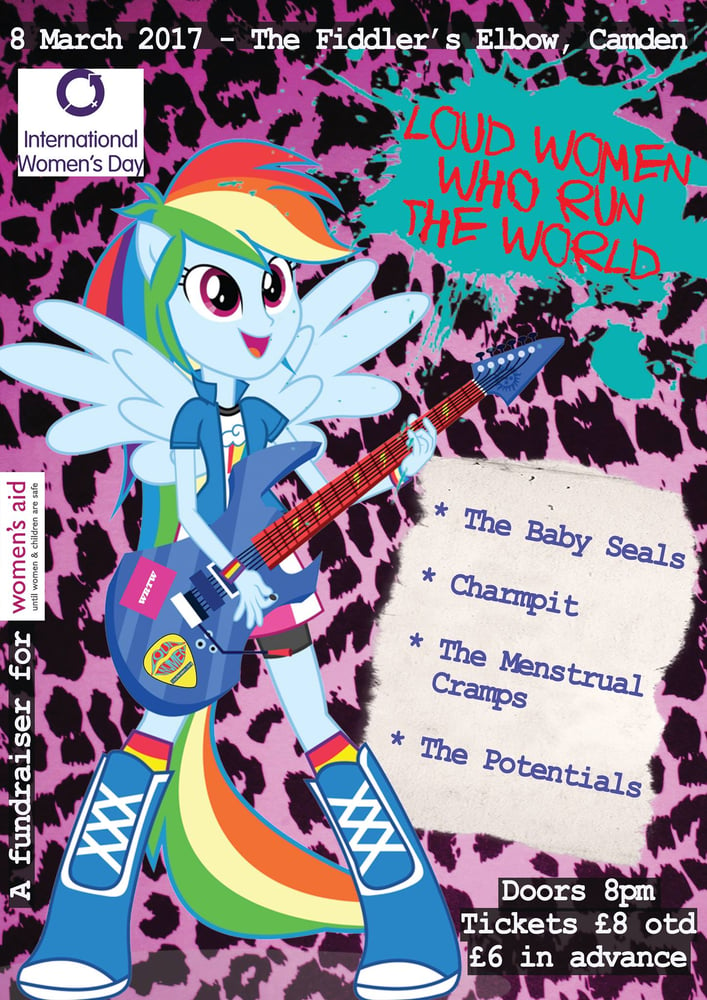 LOUD WOMEN WHO RUN THE WORLD: 8th March
£6.00 / Sold Out
Who Run The World is teaming up with Loud Women in honour of International Women's Day! ♥ With a most fantastic celebration of artists, all in support of Women's Aid, we're taking over The Fiddlers Elbow on March 8th.
Doors 8pm. Please read below about ticket confirmation.
Line up:
The Baby Seals
Charmpit
The Menstrual Cramps
The Potentials
Tickets
£6 online (no fees from Bigcartel!) | £8 door
Invite: https://www.facebook.com/events/164255440708119
Tweet: @loudwomenclub @WRTW_UK
Instagram: @loudwomen @WRTWUK
Ticket confirmation -
You will receive an email confirming your ticket purchase from Bigcartel; all you have to do is show this confirmation at the door on the night. We will also receive your name after your purchase and automatically add you to our prepaid guest list.
Please message Beth at www.facebook.com/WRTWUK for all queries about the show.